How to Successfully Sell AI-Generated Images on Adobe Stock?
Selling AI-generated images on Adobe Stock can be a great way to generate passive income and build your stock portfolio.
However, with so many creators competing for the same buyers, you need to have an effective strategy in place for standing out from the crowd.
This guide will help you understand how to successfully sell AI-generated images on Adobe Stock. It is designed to help you navigate the Adobe Stock landscape, understand your target audience, and optimize your portfolio for better visibility.
We'll delve into strategies for creating appealing AI images that sell and meet Adobe's quality standards, and teach you the art of keywording to boost your content's discoverability.
Whether you're a seasoned artist or a beginner looking to tap into a "passive" revenue stream, this guide will equip you with the knowledge and tools you need to thrive in the world of Adobe Stock.
Let's get started!
---
Related Posts:
---
Understanding Adobe Stock and The Market
Adobe Stock was among the first Stock Photography sites to accept AI-generated images. It's also one of the most popular platforms for buying digital assets, making it a great choice for creators looking to monetize their AI-generated work.
When it comes to selling AI-generated images on Adobe Stock, it's important to understand the stock photography market in general. Knowing what kind of content is performing well can give you an idea of which categories to focus your efforts on.
Additionally, keeping up with emerging trends can help you get ahead of the competition and create unique, in-demand pieces.
It's also useful to identify your target audience on Adobe Stock. Who are the buyers and how stock images are used? Knowing this can help you create content that resonates with image buyers and increase the chances for sales.
Adobe Stock is a so-called Microstock agency. Microstock means that the prices are low, but the demand is high. This means that although you may not make a fortune from individual images, it's possible to generate a steady stream of passive income if your portfolio is optimized for discovery and visibility.
Stock Photography Market in General
Adobe Stock is a leading platform in the stock photography industry. It offers over 320 million royalty-free images, and illustrations sourced from professional photographers, illustrators, and creators around the world.
The content is purchased by individuals and businesses for use in their website design, marketing campaigns, presentations, and other projects.
The industry is growing rapidly with an estimated value of 4.8 billion USD in 2028. This growth is driven by the need for unique digital content, from small businesses and e-commerce sites with limited budgets to large enterprises with expansive campaigns.
Who Buys AI-generated Stock Images?
AI-generated stock images are purchased by a wide range of buyers. They can be used in digital campaigns, website design, or even as personal artwork such as any other stock image.
Creative professionals such as graphic designers, marketers, and website developers rely on stock images to add a unique touch to their projects. At the same time, businesses also use these pieces for their advertising campaigns to capture the attention of potential customers.
It is important to understand who the buyers are and how they use the images you create. This information will help you create content that resonates with them and increase your chances for sales. With the right strategies, you can successfully sell AI-generated images on Adobe Stock.
For a better understanding, I recommend reading my article on who the buyers are here: https://jamoimages.com/who-buys-stock-photos/
What Are Stock Images Used For?
Stock images are used in a variety of projects, from website design to marketing campaigns. They can be used to create a cohesive look and feel for a website or add visual interest to an advertisement.
Additionally, these pieces are often used as backgrounds for presentations and infographics. By having access to high-quality stock images, businesses and professionals can save time and money while maintaining a professional look.
AI-generated images can also be used to create artwork and visual effects for movies, television shows, and video games. This kind of content is always in high demand because it's unique, creative, and versatile.
Also, for this subject, I've made a full article. You'll find it here: https://jamoimages.com/what-are-stock-photos-used-for/
What Kind of Images Sell Best?
When selling stock images, it's important to consider what types of images are in high demand.
One key factor is to keep up with popular culture and current events; submitting AI-generated images that are relevant to what's going on in the world can make your work stand out.
Additionally, images that tell a story are popular among editorial and advertising clients. This can be achieved through a series of related images or a single, impactful image.
Lastly, people and lifestyle photos are consistently popular, as they allow advertisers to connect with their target audience on a personal level. By keeping these factors in mind, you can increase your chances of selling stock images successfully.
When it comes to AI-generated images, unique never before seen visuals are particularly popular. These pieces can be used for a variety of purposes from website background to marketing brochures.
How to Create AI-Generated Stock Images That Sell?
Creating AI-generated images that the buyers actually want to buy can be challenging, but it's essential for success on Adobe Stock.
The key factor is to make the image appealing to stock image buyers. This requires a thorough understanding of the market and target audience, as well as creative ideas for visuals that how to stand out from the competition.
Additionally, it is essential to possess an AI image generator that produces high-quality outcomes and provides appropriate rights for the commercial use of the generated images.
Currently, I can suggest only two tools that I have experience with and that serve this purpose: DALL-E and MidJourney. These tools are highly recommended for their effectiveness and quality.
Examples of Good AI-Generated Stock Images
To achieve success in selling stock images, it is crucial to create images that cater to the preferences of stock image buyers. Instead of overly artistic visuals, focus on images that convey a narrative or fulfill a specific concept. By doing so, you can enhance your chances of attracting potential buyers and maximizing your sales potential.
Take a look at these AI-generated stock images for inspiration. They serve as great examples to help you grasp the concept.
In the screenshot below, you will find the recent best sellers on Adobe Stock, giving you a general idea of the AI-generated images that captivate buyers. The "Recent Best Sellers" in the illustrations section is dominated by AI images, highlighting their popularity among buyers.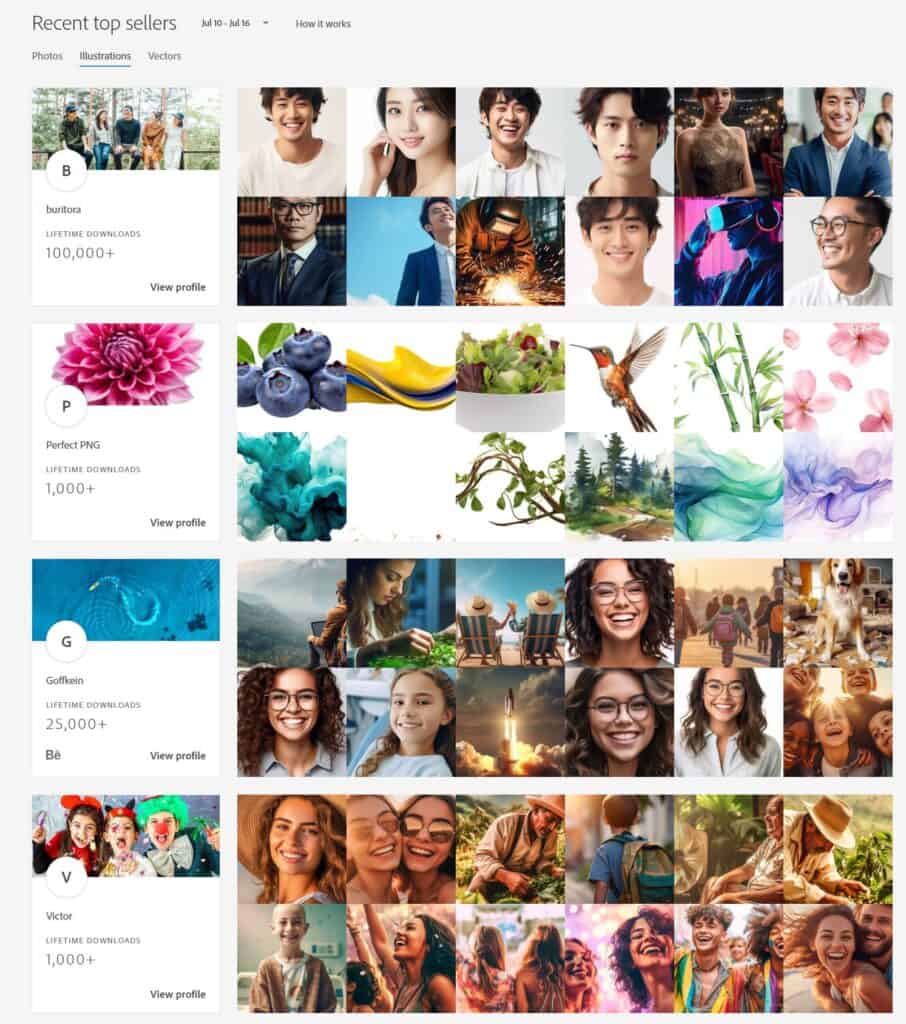 Images of people with positive vibes such as this couple on a beach are always in-demand.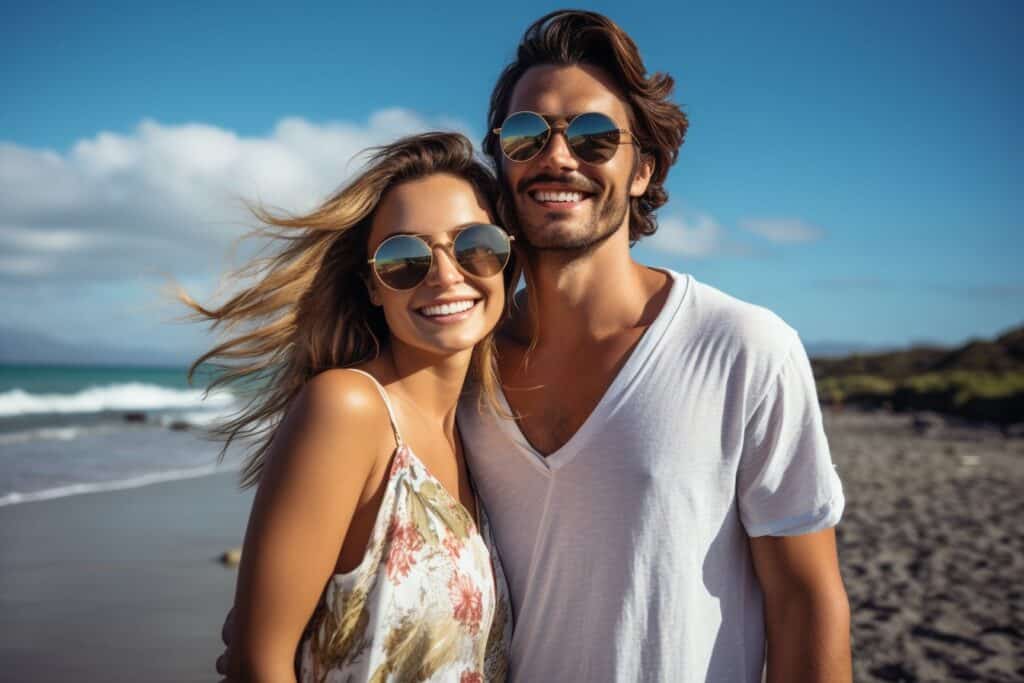 Business is another example of a niche that sells well. In the image below, you'll see a businessman in his office. What makes this image particularly effective is the subtle copy space on the left.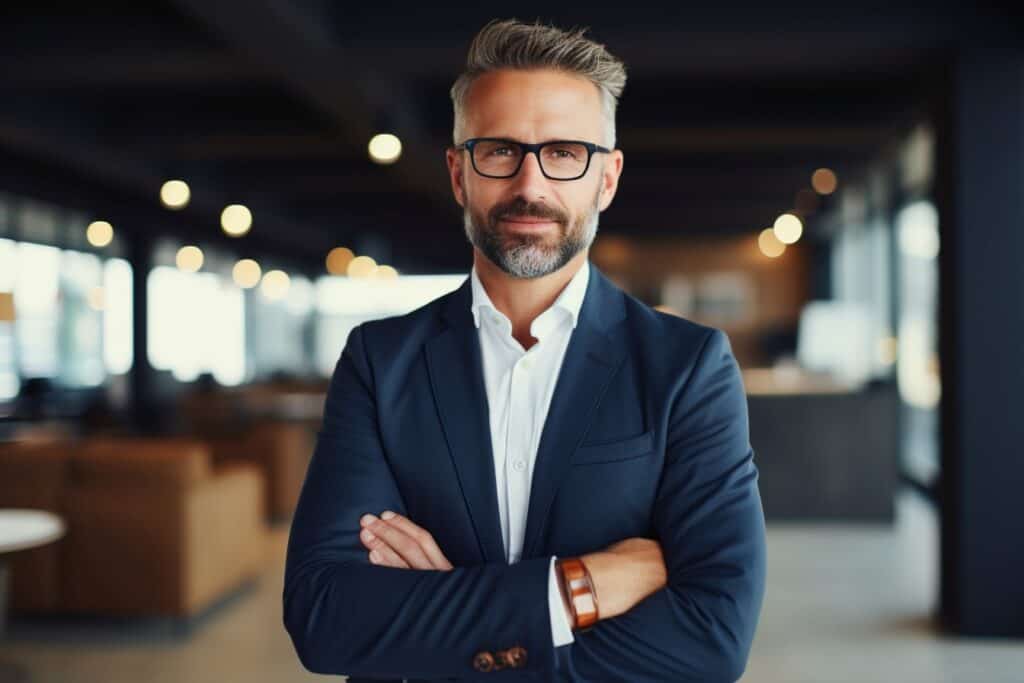 Submitting holiday and event-related images is an excellent strategy for boosting sales. However, it's crucial to submit these images 2-3 months before the event to allow buyers sufficient time to discover and purchase them. Below, you'll find an example of a Halloween-related illustration.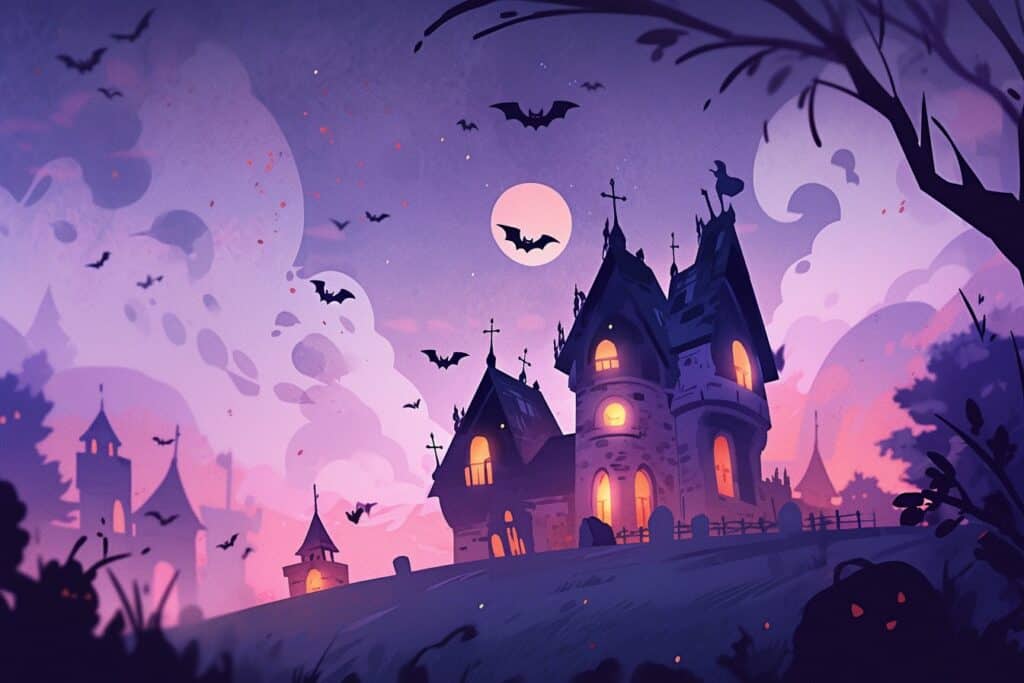 Lastly, images that tell a story often sell very well such as this image of a stressed engineer.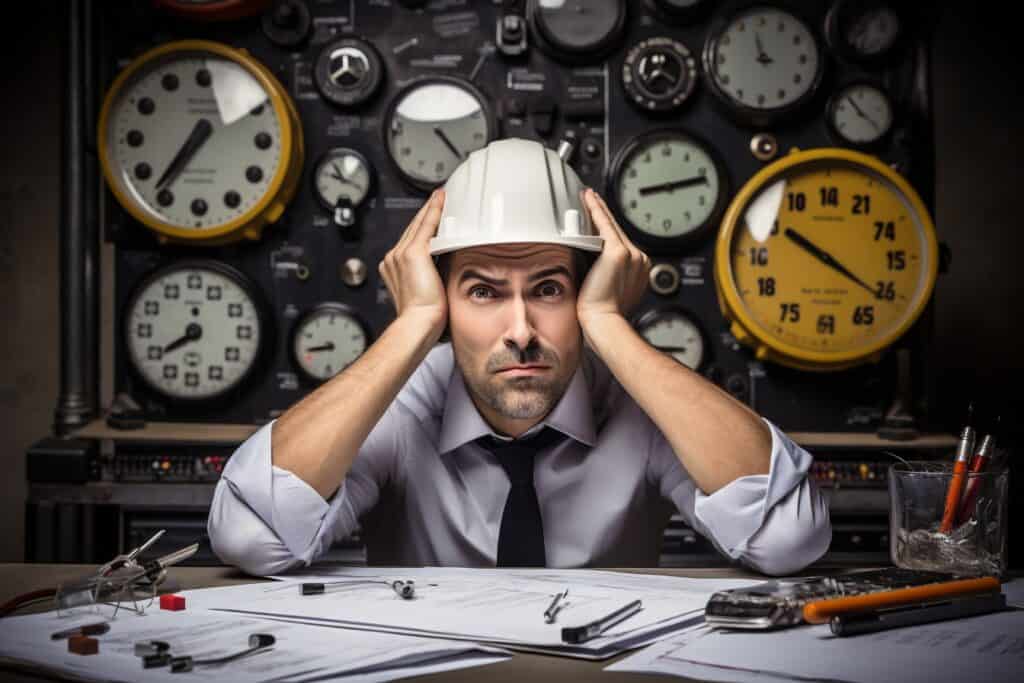 By studying these examples, you can gain valuable insight into best practices when creating AI-generated stock images to sell on Adobe Stock
Understanding Adobe Stock's Quality Requirements
Adobe Stock has strict quality requirements for images submitted to the platform. This is done to ensure that buyers receive only high-quality content and can trust the results they get from Adobe Stock.
In order to be approved on Adobe Stock, AI-generated images must adhere to specific criteria regarding labeling, quality, and releases.
These standards ensure that the images are appropriately labeled and meet the required level of quality.
Labeling AI Images on Adobe Stock
When submitting images generated using AI tools on Adobe Stock, there are some important guidelines to follow in order to ensure accuracy and clarity.
Firstly, it is essential to include the main subject of your creation in the title to make it easy to identify.
Secondly, be sure to tick the "Created using generative AI tools" checkbox so that users are aware of how the image was created.
Tick also the "People and Property Are Fictional" checkbox if the person or property in the image is fictional
If your generative AI image closely resembles a camera-captured, photorealistic depiction of real-life subjects while respecting human and animal anatomy, add the file type as Photo
If your generative AI image depicts artistic illustrations or fantasy concepts, like imaginative depictions of people, food, animals, or uncommon environments, please submit it as an Illustrations asset.
Additionally, it is crucial to avoid describing AI-generated content as depicting real people or places.
Another important point to keep in mind is to avoid using vague or inaccurate descriptors when tagging your image, such as "3D render", "wallpaper", or "neural network", unless they accurately reflect the subject or style of the content.
Finally, keep technical parameters such as platform-specific features, weights, or settings out of your asset title to avoid rejections.
Quality Standards of AI-Generated Images on Adobe Stock
The quality standards for AI-generated images on Adobe Stock are crucial to maintaining the credibility and uniqueness of the collection. These are some of the requirements:
It is essential to check your submissions carefully to ensure that the anatomy of your content is intended and relevant.
Moreover, creating work that fills content needs within the collection is key to providing value to buyers.
It is important to select only images that provide unique value to the collection.
It is also important not to use an image you don't have the rights to (be sure that the AI-Generator tool you use gives you commercial rights)
Avoid describing or depicting subjects or locations in ways that may mislead buyers.
Additionally, it is not recommended to submit multiple versions of the same prompt or similar iterations of a prompt as this could be considered as spamming.
By adhering to these quality standards, you can ensure that your AI-generated images on Adobe Stock are well-received and regarded amongst buyers and fellow contributors.
Model and Property Releases for AI-Generated Content
If you're using generative AI tools to create content that depicts a real person in any way, it's important to ensure that you have all the appropriate releases in place.
If you're using a real person as the basis for your generative AI content, you'll need to obtain a model release. This applies if you name a specific individual in the prompt or use keywords that instruct the tool to create a real person.
If the person or property in the image is fictional all you need to do is to tick the "People and Property are Fictional" checkbox
By taking the time to ensure you have all the necessary releases, you can avoid potential legal issues down the line.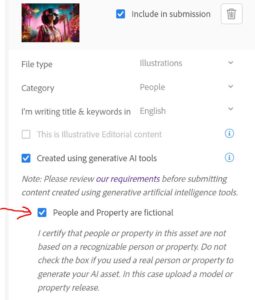 Mastering the Art of Keywording on Adobe Stock
If you want your AI-generated images to be found on Adobe Stock, effective keywording is a must. Keywords are important for helping buyers find the right content quickly and easily.
In order to master the art of keywording for AI-generated images on Adobe Stock, there are several key factors to keep in mind.
Firstly, it is important to arrange the most important keywords in the top 10, as these carry the highest weight in search rankings.
Additionally, including the most relevant keywords in both the title and top 10 keywords can provide an extra boost in search rankings.
It is also recommended to use ideally 15 to 35 keywords and to use singular nouns, as Adobe Stock's algorithm accommodates synonyms and plurals.
Furthermore, it is essential to add all keywords as separate words, unless the name requires a different one, such as the "Golden Gate Bridge."
It is also important to be descriptive in the title, asking yourself who, why, what, when, and where is in the picture, avoiding brand or product names, and keeping titles to a concise 70 characters.
By following these tips, one can effectively optimize their AI-generated images on Adobe Stock, increasing their visibility and accessibility to potential buyers.
If you want truly understand the keywording of stock images, read this post: https://jamoimages.com/a-guide-to-stock-photography-keywording-and-keyword-research/
Optimizing Your Portfolio for Visibility
As an Adobe Stock contributor, it is important to optimize your portfolio so that it stands out and is visible to potential buyers on Adobe Stock. With the increasing demand for unique and high-quality content, it is essential to ensure that your portfolio is not only well-curated but also showcases unique styles or niches in the market.
Unique Style or Niche
To achieve this, consider concentrating on a specific style or niche. Rather than creating general AI images, choose a particular category that aligns with your expertise and interests.
With a focused portfolio, you can quickly establish authority in the market, and become recognized as a reliable creator for buyers in that area. This not only boosts your visibility but also helps to increase your chances of a steady stream of sales.
Quality
When creating AI images, it is also essential to focus on producing high-quality content that stands out. Adobe Stock has strict quality standards, which means that each image must be technically sound and aesthetically pleasing.
As you create your images, take time to evaluate the quality and ensure that it meets these standards. It is better to have a smaller portfolio of high-quality images rather than a vast collection of poor-quality content that undermines your credibility.
Quantity
However, while quality is crucial, it is equally important to balance quality with quantity. Creating a consistent stream of quality images is key to keeping your portfolio visible and attracting a steady stream of buyers.
Strive to produce a minimum of ten new images each week, while ensuring each image meets the required standard. This way, you can keep your portfolio fresh, relevant, and attractive to potential buyers.
Unique and In-Demand Content
Lastly, remember that customers are looking for unique and in-demand AI content. This means you need to actively research and monitor the market trends to ensure that your portfolio aligns with the current demand.
Develop your expertise in a particular niche, combine it with a unique style, and keep your portfolio up to date with current market demands to keep yourself visible and in high demand.
Conclusion
In conclusion, effectively selling AI-generated images on Adobe Stock involves a strategic blend of understanding your market and target audience, creating appealing and high-quality AI images, optimizing your portfolio for visibility, and mastering the art of keywording.
In-depth knowledge of these areas can significantly enhance your success as a contributor to Adobe Stock. Remember, a unique style or niche, coupled with the steady creation of quality images, can set your portfolio apart.
By staying updated with market trends and demands, you can ensure your images are always relevant and sought-after.
As you continue to grow and evolve your portfolio, these strategies will not only increase your visibility amongst potential buyers but also open up a lucrative passive revenue stream.
Thanks for reading and good luck with your journey selling AI-generated images on Adobe Stock!