Guide To Selling Photos On Adobe Stock
If you're a photographer, graphic designer, or digital artist, you've probably heard of stock photography.
Stock photography is visual content like photos, graphic designs, and videos that can be licensed for commercial use through stock photography sites online.
Creators of this type of content can make money by selling their work to others through these stock media sites.
One of the best sites to sell stock media online is Adobe Stock. It is one of the three big stock photo agencies in the stock photography market.
In this guide, we will take a closer look at how you can become a contributor on Adobe Stock and start selling your images or videos to make some extra income.
---
---
Related Posts:
---

A Few Words About Adobe Stock
So, what is Adobe Stock all about?
It's basically a massive online library where you can find and buy photos, videos, graphics, and more.
If you need visuals for your projects but lack the skill or time to create them yourself, Adobe Stock is like a one-stop shop.
Adobe Stock is one of the most popular stock photo agencies, not only because of its vast selection of high-quality content but also because it is integrated with Adobe Creative Cloud applications.
This makes it easy for creatives to access and use the content they need directly in their design projects.
If you're a creative person who loves making visual content, you can sell your own work there and make some extra cash.
With millions of visual content and a large customer base, it's no wonder that Adobe Stock is one of the top choices for both buyers and sellers in the stock media market.
How Does Selling Photos on Adobe Stock Platform Work?
First of all, let's make it clear that Adobe Stock does not buy your images. You don't sell TO Adobe Stock, you sell ON Adobe Stock.
Adobe Stock only provides a platform where buyers can search and download the images that they need for their professional projects.
Adobe Stock also does the marketing, collects payments, and keeps up the technology. So, it is fair that they do take their share of the images sold.
You always keep the copyright to your images and you can decide what else to do with them. You'll never lose your copyright.
You sell your images non-exclusively in Adobe Stock meaning you can upload the same images to any other non-exclusive stock photo platform if you want.
The best thing about stock photography is that it can become a very passive income source.
You only need to upload the images once and then you get paid every time somebody downloads one of your photos.
It's a great way to make some money from your hobby or turn it into a side income business.
How to Become an Adobe Stock Contributor?
Becoming an Adobe Stock contributor is a fairly straightforward process. First, you need to create an Adobe ID if you don't already have one.
The best part is that you don't need to be a professional photographer or videographer to become a contributor. Here's how to get started:
Sign Up and Upload a Few Images for Review: Head to Adobe Stock and click on the "sell" link in the upper right corner. Fill out all necessary information and if required upload images for review.
Upload More Images when accepted: After you've been accepted select all the images that you want to sell and upload them to the platform. However, be smart about what to upload. I'll get into this in more detail later in this post
Keywording and Captioning: This is important. The quality of your titles and keywords determines how well your images can be found. So don't overlook this part! More about keywording later in this post.
That's all there is to it! With a little effort, you can start earning money from your creative endeavors.
How Much Money Can You Make Selling Photos on Adobe Stock?
Nobody can say how much you are going to earn from stock photography because it all depends on various factors. Factors such as the quality of your images, the quantity, and how active you are.
Some contributors make a few extra dollars a month, while others have turned it into a full-time income.
It all comes down to how much you are willing to work for it and are your images in demand.
How Much Does Adobe Stock Pay Per Image Downloaded?
Adobe Stock's royalties are good compared to the other big ones. Below you'll see the current royalty structure on how Adobe Stock pays per downloaded image or video.
IMAGES (Photos, vectors, illustrations)

VIDEO

33% ROYALTY

35% ROYALTY

Buyer's plan

Earnings / download

Buyer's plan

Earnings / download

3 CREDITS / MONTH

HD – 25 CREDITS / MONTH

Monthly subscriber

Monthly / Annual subscriber

10 CREDITS / MONTH

HD – 40 CREDITS / MONTH

Monthly / Annual subscriber

Monthly / Annual subscriber

25 CREDITS / MONTH

HD – 350 CREDITS / MONTH

Monthly / Annual subscriber

Monthly / Annual subscriber

40 CREDITS / MONTH

HD – 750 CREDITS / MONTH

Monthly / Annual subscriber

Monthly / Annual subscriber

350+ CREDITS / MONTH

HD – 16-500 CREDIT PACK OR ON-DEMAND

Minimum guaranteed

EXTENDED LICENSE

4K – SUBSCRIPTION, 40-500 CREDIT PACK OR ON-DEMAND

On demand / Subscription
So, the money you make per image on Adobe Stock is a minimum of $0.33 to a maximum of  $3.30 per subscription download and up to $26.40 for an extended license sold. When you have a big enough portfolio (and high quality enough) these sales become consistent. You can earn hundreds of dollars every month after a couple of years of consistent uploading.
If you sell stock video footage, you make a minimum of $2.80 per download and up to $70 per download.
The amount you get from both image and video sales depends on whether the license bought is a standard or extended license and which credit pack or subscription pack the buyer has.
Tips For Selling Media On Adobe Stock
Starting as a stock photographer is as easy as it can be. However, to succeed you need to know a few things.
In this chapter, I'll go through some of the most common practices you need to know to get more sales on Adobe Stock.
Make People and Lifestyle images
People and lifestyle photography is the core of stock photography.
People doing things, people of different professions at work or people doing sports and exercising, etc.
These are the kinds of content that the buyers are mostly looking for. This is where the money is in the stock photography business.
If you're serious about becoming a stock photographer, then people and lifestyle photography are what you should learn and master.
Take a look at the most popular images on Adobe Stock and you'll see that most of them are people pictures.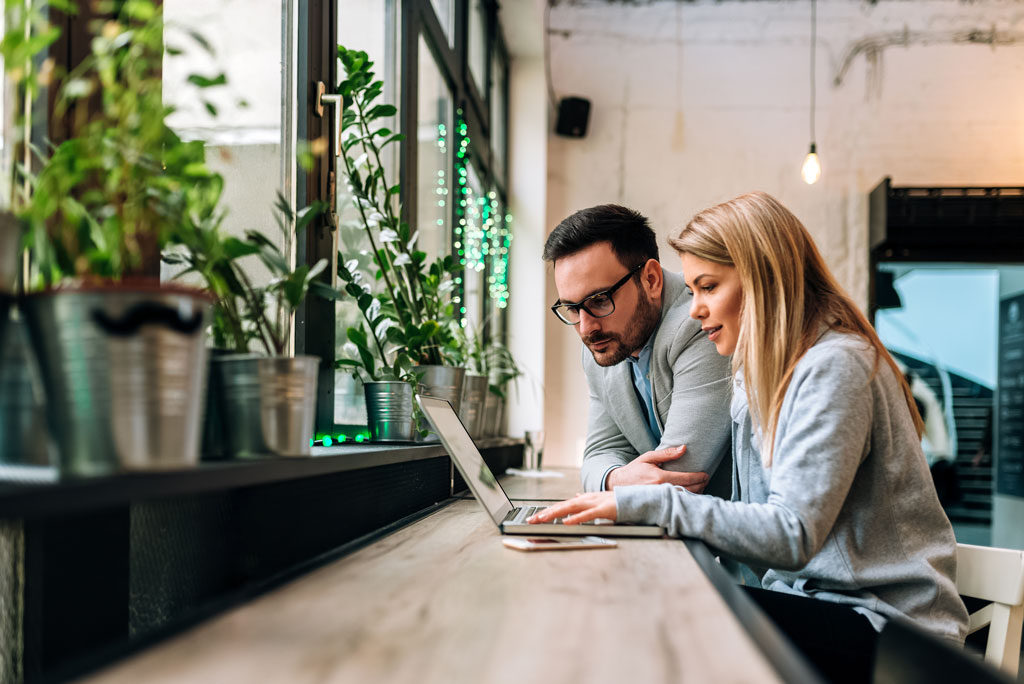 Shoot and Upload Content That is Trending
To get sales it is best to upload content that is on demand. Shooting and uploading generic images of flowers and landscapes don't get you very far. Making images about current trends can boost your sales beyond imagination.
For example, photographers who made covid-19-related imagery right at the beginning of the pandemic are said to have made some big bucks.
Other examples of trends can be big sports events such as Football World Cup or Super Bowl or political events such as presidential elections or wars. Ukraine War is a hot potato at the moment.
You can make illustrative images about the war and maybe get some good sales.
To find out what is trending you can use a tool called Google Trends. It's a free tool that lets you see what people are searching for on Google.
Make "Evergreen" Content
Evergreen content is content that is always in demand. However, the stock libraries are already full of this kind of content. That makes it very challenging to make evergreen content that actually sells.
To make evergreen content that sells you need to put a new spin on it. For example, instead of shooting an image of the Eiffel Tower at sunset make an image of the Eiffel Tower with light trails from passing cars.
Another example could be to take images of well-known landmarks but from an aerial perspective using a drone.
Do your research and see what kind of evergreen content is selling and then try to come up with your own spin on it.
Optimize the Metadata
Adobe Stock has published lots of great articles on how to optimize your keywords and captions.
Here I've collected the most important practices.
Captioning
Titles should be concise and ideally 70 characters long.
Be descriptive. Ask yourself who, why, what, when, and where is in the picture.
Don't add brand, product, or people's names in the title.
The title becomes the URL and is searchable on Google so include the most relevant keywords in the title
Keywording
Arrange the most important keywords in the top 10. Keywords on the top have the highest weight in the search
Include the most relevant keywords in the title and also in the top 10 keywords for an extra bump in the search
Use ideally 15 to 35 keywords. You can use more but keep in mind that irrelevant keywords don't do you any favors.
Use singular nouns. "Dog" instead of "Dogs". Adobe Stock algorithm accommodates synonyms and plurals.
Add all keywords as separate words unless the name requires a different one. For example "Golden Gate Bridge"
I recommend reading this guide by Adobe Stock to get the most out of your metadata: https://adobestock.adobe.com/Metadata-Field-Guide.html
Upload Strategy
If you want to get better sales it is important to think of a good upload strategy. The stock photography business is very competitive and if you don't have a good upload strategy your images will get lost in the vast stock image ocean.
One good strategy is to upload images 2-3 months before an event or holiday season such as Christmas for example. This way your Christmas images have a chance to get indexed before the event and you'll have a chance to get your images on the first page of the search.
Upload your autumn images in summer and winter images in autumn… you get the point.
If you want to learn more about my secret tips on how to make money with stock photography check out this article.
Selling AI-Generated Images on Adobe Stock
Adobe Stock is the only big stock photo agency that allows AI-generated images to be uploaded and sold by contributors.
This opens up new possibilities for AI image creators all around the world.
If you're thinking of selling AI-generated images on Adobe Stock, there are a few things to keep in mind:
Make Sure You Have Commercial Rights To Sell AI-Generated Images: Before uploading any AI-generated image, make sure you have the rights to sell it commercially. This means that to tool you use gives you the right to sell the images it creates.
Don't Make Images Of Real People: AI-generated images can look very realistic, that's why it is important to not create images that depict real people without their consent. This could lead to legal issues.
Mark The Content As AI-Generative Content Before Submitting: Select the "Created Using Generative AI Tools" box for all AI-generated content you are submitting and also the "People And Property Are Fictional Box" if the content includes fictional people or property. Failing to do so may end up in closing your account!
Select The File Type Correctly: You can set the file type as a photo if the AI-generated image is photorealistic. Otherwise set the file type as illustration.
Make High-Quality Content: By this I mean make sure the anatomy of people is accurate. AI-generated images often have inaccurate human anatomy such as too many fingers etc.
Don't Copy The Style Of Known Artists: Do not copy the style or signature of other artists when making AI-generated images, as this could lead to copyright infringement.
Upscale Your AI-Generated Images: AI-generated images usually are generated at a lower resolution. Make sure to upscale the images to at least 4 megapixels for them to be accepted by Adobe Stock.
For further reading check out this post: How to Successfully Sell AI-Generated Images on Adobe Stock?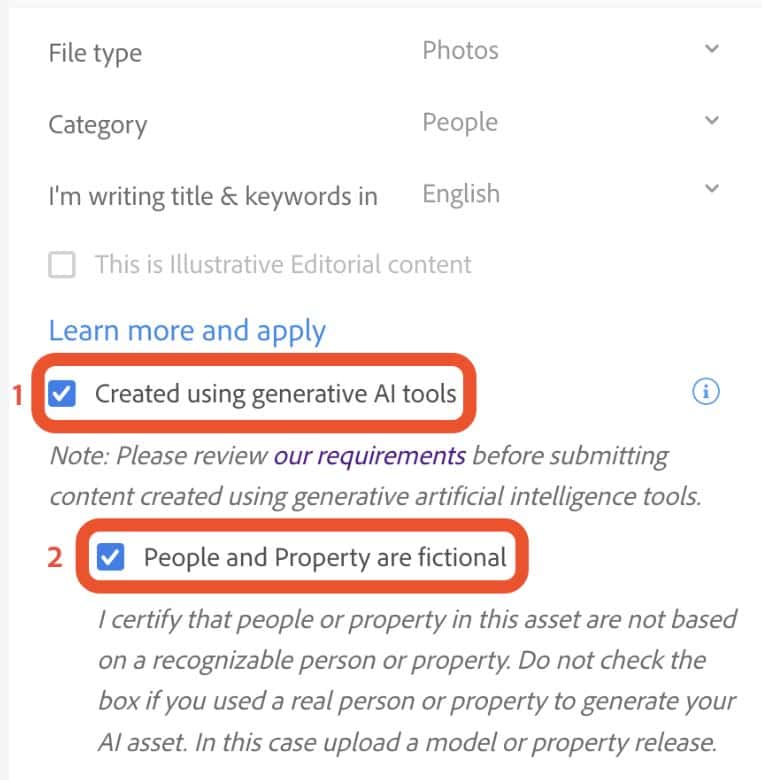 Conclusion
Adobe Stock is one of the biggest and best-paying microstock photography platforms out there. It's a great platform for selling photos and making some extra money.
To increase your chances of making sales on Adobe Stock you need to:
consider making people and lifestyle images
make images about current trends
put a new spin on evergreen content
optimize your metadata
have a good upload strategy
By following these simple tips you'll be well on your way to making more sales on Adobe Stock.
I hope this article helped you to better understand selling photos on Adobe Stock and also give you a better understanding of stock photography in general.
If you have any questions or comments please leave them below.
Happy shooting!